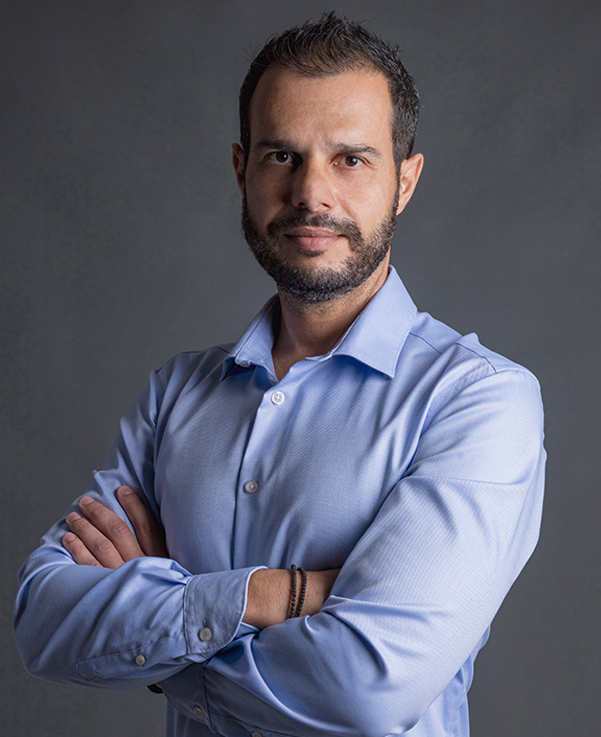 Dr. Marios Andreou is a Postdoctoral Research Associate of the Nature Conservation Unit of Frederick University since 2007 and a Visitor Lecturer of the School of Health Sciences of Frederick University, teaching the course 'Elements of Botany'. He also served as a Visiting Lecturer for the course 'Biodiversity and Education' within the framework of the Postgraduate Program 'Education for the Environment and Sustainable Development' and the 'Six-month Education and Training Program for the Environment and Sustainable Development' of the School of Education and Social Sciences of Frederick University. He also worked as a Research Officer at Research & Interconnection Service of Frederick University from 2011 to 2020.
He graduated from the Faculty of Biology, of the University of Athens, in 2004. During the period of his Diploma thesis, he had been involved with the ecophysiological study of seed germination in rare and endemic plants of the Cyprus flora. He received a PhD in Biology from the same Department in 2010. His PhD thesis focused on the Conservation Biology of rare plants of Cyprus. Within the framework of his Thesis, Dr. Andreou had focused on identifying, mapping and recording of priority species (Arabis kennedyae, Chionodoxa lochiae, Pinguicula crystallina subsp. crystallina and Scilla morrisii) of the Annex II of the Directive 92/43/EEC in Cyprus. He had also focused on the elaboration of monitoring plans and the systematic monitoring (applied in Cyprus flora for the first time) of population size, Relative Reproductive Success, pressures and threats and habitat of the four targeted species. The recording of the above issues contributed to the population viability analysis and the estimation of their conservation status. Specifically, regarding the species A. kennedyae and P. crystallina, he studied the genetic diversity that occurs among the three small and isolated subpopulations of A. kennedyae and described the capture and digestive glands in the leaves of P. crystallina using Optical Microscope and Scanning Electron Microscope, respectively. Specific and species-targeted sound conservation and management measures, with emphasis on cases requiring immediate action, were the final proposals of his Thesis.
In his professional career, he had participated in eight LIFE projects of the European Union, in five projects funded by RIF, to the elaboration of a significant number of environmental studies; appropriate impact assessments; monitoring and management plans, in monitoring of plant species and habitat types of Annex I and II of the Directive 92/43/EEC and in mapping of plant species and habitat types. He has also gained considerable experience in operation of the Natura 2000 Network and in conservation and management of endangered plant species and habitat types.
He had published six articles in international scientific journals and has been involved in writing chapters in four books. He had participated in 24 scientific conferences in Cyprus and abroad and published 38 peer-reviewed papers in minutes of national and international conferences.