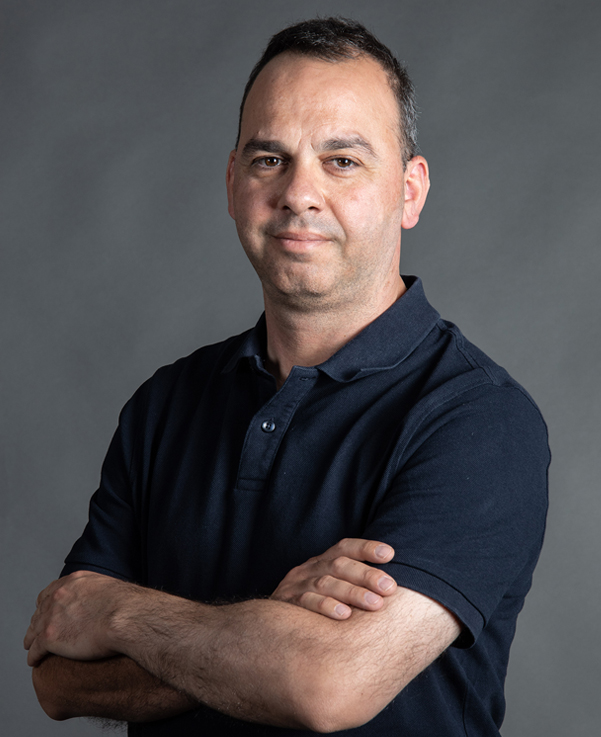 Dr.
Nicolas-George Eliades
 deals extensively with environmental science and particularly with population genetics and conservation biology. He holds a degree in Forestry and Management of Environmental and Natural Resources (B.Sc./M.Sc.) from Demokritus University of Thrace, Greece (2004). His senior thesis dealt with the "Description of genetic variety of natural populations of the Cyprus endemic plant Quercus alnifolia Poech in accordance with the morphological characteristics".
He is also a graduate (Ph.D.) of the Section of Forest Genetics and Forest Tree Breeding of the Georg-August University Goettingen (Initiative of Excellence, Universities of Germany) (2008). His Ph.D. thesis was entitled "Fingerprinting of genetic diversity and patterns of spatial genetic variation in the endemic tree Cedrus brevifolia (Hook. F) Henry from Cyprus: Implications for its conservation".
During his Ph.D. studies he participated in various research programs, including a bilateral research project (IKYDAD) between Germany and Greece on "Diversity in beech populations (Fagus sylvatica) in Greece using morphological traits and molecular markers". In addition, during his doctoral study he served as assistant supervisor of MSc theses, while he attended a significant number of seminars on specific skills (e.g. application of genetic markers on forest tree species, integrated transdisciplinary research, methods and tools for sequence data analysis, geographic information systems).
In 2009 he returned to Cyprus and joined the Federation of Environmental and Ecological Organizations of Cyprus (FEEOC) as a scientific consultant. From this position, he actively participated in a number of national committees on topics related to the protection of the environment, as well as in various activities and mass media presentations. He also participated in activities related to the European Union, including the European Environmental Bureau (EEB).

Since January 2010 he is a member of the Nature Conservation Unit. Initially, he acted as the Project Manager of the LIFE+ programme (LIFE08 NAT/CY/000453) funded by the European Commission, entitled: "Establishment of a Plant Micro-Reserve Network in Cyprus for the Conservation of Priority Species and Habitats" (Acronym: PLANT-NET CY). He was awarded with a three-year (August 2011 - July 2014) project by the Cyprus Research Promotion Foundation (CRPF), funded under the Framework Programme for Research, Technological Development and Innovation 2009-2010 (Priority Pillar II: Development of Human Research Resources - Programme DIDAKTOR - Project code: DIDAKTOR/0609/13). Its title was: "Vulnerability of the narrow endemic Cedrus brevifolia from Cyprus: Detection of genes and phenotypic trait diversity linked to adaptation". 
He is currently a Post-Doctoral fellow, where from 09/2016-01/2021 he was the project manager of the project "
Integrated conservation management of priority habitat type 9590* in the Natura 2000 site Koilada Kedron-Kampos
" (
LIFE15 NAT/CY/000850
).


Dr. Eliades was a member of the EvolTree Network during its running period; a network involving research groups from 13 European countries, through which he received financial support for research internships at the "Biologie des Populations et Evolution (BioPopEvol)" of INRA -Avignon (France). He is a member of the International Biogeography Society, the American Botany Society and the Cyprus Association of Professional Foresters.

His research interests focus on the genetic aspects (e.g. genetic structure, selection and adaptation processes, gene flow, hybridization etc.) of wild populations and the affect of environment (i.e. climate change) and human impact on these aspects, as well as on designing strategies for genetic resources conservation.